Learn how customers are using Primalogik to keep their workforce motivated and improve organizational sucess.
See how others are improving their performance management strategies and learn how you could follow in their footsteps. 
The ease of launching project-based reviews has contributed to creating a wonderful user experience for the entire team at Ducker.
See how Primalogik helped Istation implement a fully automated process for performance reviews and build awareness amongst leaders with 360° feedback.
How the 40-year business advisory firm replaced legacy systems with a more intuitive solution.
Primalogik has been recognized as an HR technology leader by TalentCulture.
  We are thrilled to showcase Primalogik as one of the best HR technologies available to a buying audience. Primalogik has a solid performance management system that provides the end-user with a great experience, and all at an affordable price."
Cyndy Trivella, Managing Partner, TalentCulture
Find out what people are saying on these trusted software review sites
Intuitive and effective solution
 Once we got onto Primalogik, the time required for each review went from 4 – 8 hours to 15 minutes. Everyone was more enthusiastic about doing the evaluations and putting forth good information."
Alex Chan – Sensiba San Filippo LLC
Great teams love Primalogik
Join these organizations in making performance management a top priority.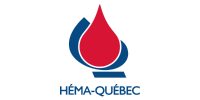 Try Primalogik for Free
Get started right away! Sign up for your 30-day free trial.